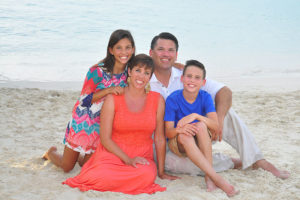 Hi, we're the Hunts.  My name is Susan and my husband is Mark.  Mark and I share a passion for building homes. Mark cares about what's behind the walls and I care about everything you can see and the emotion you feel from the home.  We have two precious children named Zoe and Jack.  What's our background?  Mark is a retired Navy Pilot and an Engineer.  I'm a retired Account Manager for a telecom company and now a stay at home Mom. At the time Mark and I married, we both had no idea what our true passion in life would be.  After several home builds and a few home remodels we know we've found it!  Actually we've known for a long time.  Many people ask us how surviving a home build doesn't tear our marriage apart but for Mark and I it's like our glue.  We spend so much time together either working on or talking about our shared love of building homes that we almost have to remind ourselves to talk about something else. 🙂  We love what we do and we hope you do too. Thanks for taking the time to get to know us.
The Story Behind Our Name
Remember when you were a kid and went to the beach with your family.  I could spend hours running back and forth from the ocean's edge to my little pile of sand where with the help of shovels and buckets full of sea water, I sat constructing my masterpiece…. a sandcastle.  There was so much pride and joy in the process of making my sandcastle.  I could spend hours embellishing it with seashells, grass, twigs and even food.  I loved how my parents and brother would join in on the fun when I built them.  Now I enjoy watching my two children make sandcastles of their own when we go to the beach.
For me, building homes with my husband evokes a similar emotion to building sandcastles as a child.  You see there's more to building a home than the actual construction of the home.  Don't get me wrong that is extremely important.  And for my husband Mark who is an analytical thinker and engineer that is of the utmost importance.  But for me, I'm more of a dreamer.  The homes we build have to be more than a house.  They speak to me before we even break ground.  I have a vision for them with every space we think about and every fixture or finish we choose.  And when all is said and done, our homes evoke an emotion within me and hopefully others.  Our homes fill me with joy and pride.  They bring a smile to my face and are good for my soul.  These are the homes we like to create.  They are our sandcastle homes.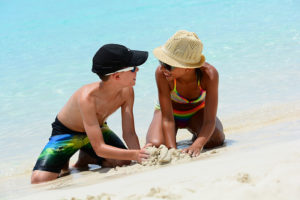 Save
Save
Save
Save
Save
Save
Save
Save
Save
Save